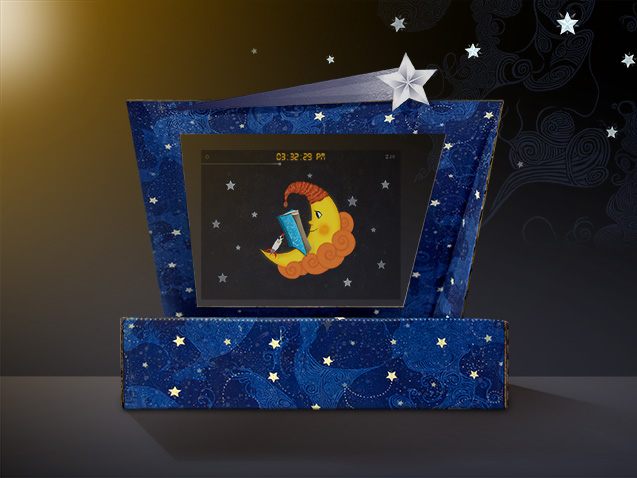 Last week saw my app, Sun to Moon Sleep Clock, updated with a new and slightly unusual feature - a hologram mode. The only catch is that you need to build the hologram viewer yourself from cardboard and a few other basic materials. Full instructions can be found at http://www.msibley.com/sleep-clock-stand where you will also find a YouTube run through.
The viewer consists of 2 elements, a cardboard stand for displaying your iPad or tablet at a convenient viewing angle and the hologram adapter which attaches to the stand when the app is in hologram mode.
If you have a go at building either the stand or the viewer I'd love to hear how you get on!