Birds in a Hole
Posted in The Good Life on Friday, 30th April 2010 at 1:57PM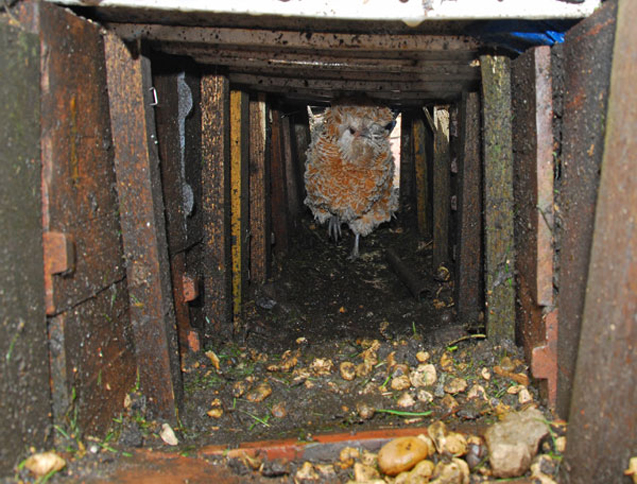 In my quest to integrate our birds with our garden I decided it was time that they were confined to two areas of the garden. The problem was that the two areas that they needed access to, the chicken house area and the duck pond area, are on two different levels and separated by a footpath. The obvious solution was a tunnel so I set about digging, unsure as to how well birds cope with tunnels. It turns out they cope really rather well.
The tunnel spans a length of about 2.5 metres and is supported on either side by a series of large roof tiles which are retained by wooden stakes. The roof of the tunnel is a metal frame with wooden panels, covered in earth and a brick path.
The chickens had a few days with the tunnel uncovered to get used to the new route to the pond and compost heap. A few needed some gentle persuasion that it really was a good idea, but they all got there in the end and now shoot down at a rate of knots.