Qualities to look for in a good freelance web designer / developer
Posted in Freelancing on Tuesday, 27th September 2011 at 1:11PM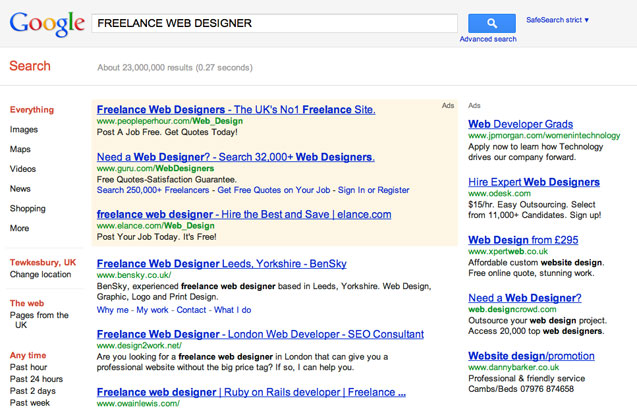 I recently wrote an article entitled 'Agency vs Freelancer. Choosing the right person(s) for your new website' which compared the pros and cons of using either an agency or freelancer to build your new website. In this article I want to examine in greater depth some of the qualities to look for when hiring a freelance web designer. Finding a suitable freelancer can be a bit of a minefield so it really is worth taking careful consideration when trying to select the right person for the job.
The skills for the job
When using a solo freelancer it would unrealistic to expect them to be an expert in every area of the web development process but you should ensure they are competent (if not exceptional) at the core skills needed to get your website from initial proposal through to sign off and launch.
a) Wireframing and pre-design planning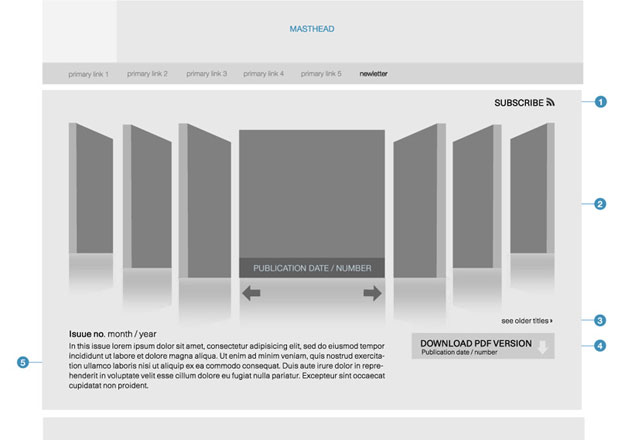 Are they able to demonstrate good planning skills and an understanding of the benefits of wireframing and thorough project preparation? If they do not exhibit examples of wireframes and initial design sketches on their portfolio site, ask them to show you some examples from previous projects to confirm that they do take this stage seriously. Whilst there is often a temptation to dive head first into web design projects this can often result in crossed wires between developer and client in later stages when their vision of your site doesn't resemble yours.
b) Design skills
Your freelancer may be a coding genius but if their design skills are lacking the site will inevitably suffer as a result. Try visiting a site they have built recently. Do you find it easy and intuitive to navigate or do you find yourself getting frustrated and confused? Does the design feel as if it is has had the care and attention paid to the details that would make your site stand head and shoulders above the competition? Look for subtle gradients and fine borders - the sorts of artistic details that show they have really thought about not just the obvious design decisions but also those that may well go largely undetected or add to the site's visual quality in nuanced ways.
c) Front-end coding skills and W3C standards
It can be difficult to tell if a website has been well coded just by looking at it, especially if you don't know the tell tale signs. A badly coded website is likely to load slowly, it will be harder for people with disabilities to access using their assistive software and it will inevitably score badly from a search engine optimisation perspective (SEO). Whilst some symptoms of a badly coded site can be obvious such as page layouts that break in certain web browsers or web pages that take a long time to load, there are a couple of other ways to get a rough idea of whether the developer is following best practice.
Most competent web developers will try to code their sites in-line with W3C web standards. This is a set of standards put together by a body called the World Wide Web Consortium (WC3) to try and encourage well coded websites. They have an online validation tool which can check over a web page for errors at http://validator.w3.org/. The validator will tell you how many errors there are on a specific web page and provide details of the problems. Do not be alarmed to find a few errors on a page as it is often the case that in order to complete a certain task, validation just isn't possible, with no detrimental effect on the end result. Even sites such as google.com display numerous errors. However, I would start to question a developers coding practice if the errors are excessive (50+) and you shouldn't be afraid to ask a freelancer tendering for your project to explain why a site that they have coded couldn't be built to web standards.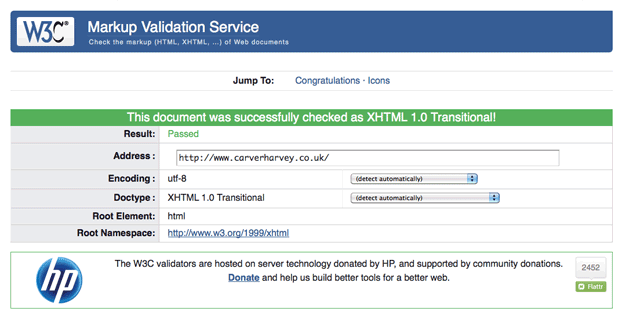 c) Server side programming
For more advanced projects it is possible that you will need the skills of a server side developer who will be able to build a site that goes beyond a straight forward content managed site or e-commerce solution. Whilst there are several packages such as ExpressionEngine that allow a certain level of sophistication, if you intend to set up the next Facebook then you are going to need someone with server side development skills. In my experience most really good designers and front-end coders don't tend to be experts in server side languages and if they are, they are likely to be very expensive to employ. For a project of this scale you may wish to consider either turning to an agency or employing the skills of more than one freelancer and playing to their strengths.
If budget is an issue then it may be worth considering scaling back you initial plans and allowing a pre-built package such as ExpressionEngine or Wordpress to dictate some of the functionality and work flows. You may be surprised at just how flexible and powerful some of these packages can be and they are an awful lot cheaper than paying a developer for 6 months of their time. Most good web designers will be very familiar with at least one of these systems and should be able to customise them to within an acceptable distance of your original ideas.
SEO (search engine optimisation)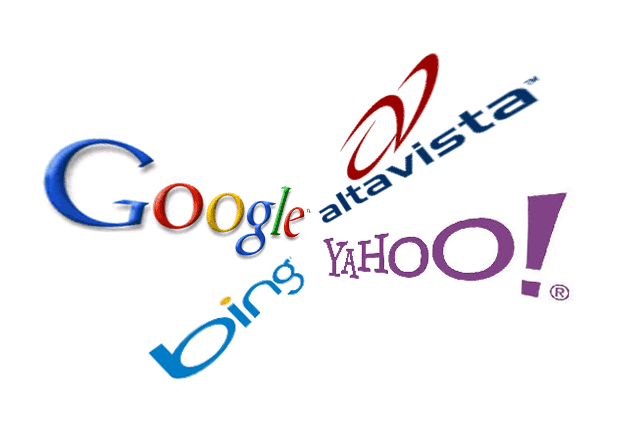 If your chosen freelancer promises that you will be top of Google within a week of your new site's launch then I would suggest they either know something the rest of the world doesn't or they are lying. If they are able to carry out parts a, b and c to an exceptionally high standard and you are able to provide excellent quality content for your new site then you are halfway there as search engines are basically just looking for sites that are well built and that offer relevant, high quality content to their users. So don't get too hung up on whether someone claims to be an 'SEO expert' but instead focus on their abilities to design and code properly then be prepared to put in some effort yourself to promote and maintain the quality of your website or blog.
How much should my new website cost?
How much you should expect to pay a freelancer for your next website is a hard question to answer seeing as the range of rates and skill-sets is so varied. A 2009 blog entry attempted to gage the prices freelancers charged for different types of sites by means of a survey. Out of the 220 submissions, the average price for a basic CMS site was £1310 but the difference between the lowest and highest costs was stark, ranging from £85 to over £9000! Some of this discrepancy could be attributed to geographical considerations and it was far from scientific, but the fact remains that you will be able to find a quote for £200 if you search long and hard enough so why would you ever want to pay any more?
I would suggest that a very cheap site is likely to be based around a template so you are not going to achieve a result that is carefully tailored to your exact needs. At these sorts of prices it is unlikely that a proper level of support could be provided and I should imagine that everything would be geared towards getting the job out the door as fast as humanly possible. Making sure that every detail is just right takes a lot of time and whilst it isn't possible to achieve this cheaply you can still find individuals that are willing to go the extra mile at a reasonable rate. I would recommend steering away from the cheapest quotations instead looking for ones that seem like good value based on the quality of their portfolio and the experiences of their existing clients.
Good communication skills.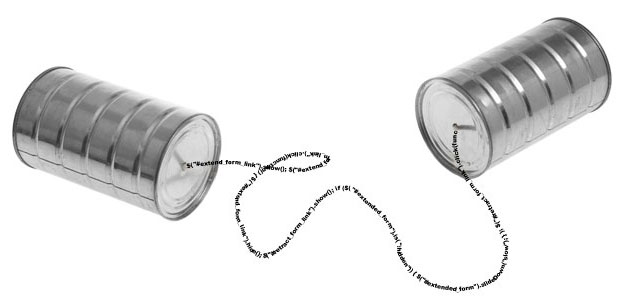 In an agency the account handlers act as the middle man between the developer and the client which usually means emails and phone calls are answered quickly and by someone who is able to communicate clearly and concisely what it is the client requires from the developers and vice versa. Unfortunately, one reason a lot of freelancers go it alone is to get away from other people and they can see emails and phone calls as an uninvited interruption to their otherwise reclusive lifestyle.
When choosing your freelancer, make sure they reply to your initial emails quickly and that their replies extend further than just a brief comment intended to bat you away. A freelancer worth employing should show a genuine interest in both your business and your proposed project from the outset and be keen to explore exactly what it is he or she can bring to the table. It is also a good idea to have at least one phone conversation with them to make sure that they are someone you feel you could work with, you can tell a lot about someone's depth of knowledge from talking to them directly without giving them the chance to manicure a carefully worded email.
Location
Using freelancers from certain geographical locations such as India or Eastern Europe can be one way to keep costs down as they can afford to charge less for their services thanks to lower living costs. Having used these services myself in the past I can testify that the service they provide can be very good, especially for straight PSD to HTML conversions and simple, budget brochure sites.
For more complicated sites you are probably better off sticking to someone who speaks your own language and who knows the audience that you hope to be catering for. It can also be harder to follow up any issues you might have if your freelancer lives half way around the world.
Recommendations
In my opinion, the best way to select a freelancer is through a recommendation from someone you trust, however if this isn't possible then there is nothing to stop you asking potential candidates for a reference from a previous client.
If a freelancer's previous clients are grateful for the exceptional levels of service and quality they received then they are likely to be happy to either email or speak to you directly in order to convey this. If possible, try selecting a client from their portfolio yourself to avoid them picking their only satisfied customer or their mum!