New App for iOS and Android - Sun to Moon Sleep Clock
Posted in Technology on Friday, 25th October 2013 at 3:28PM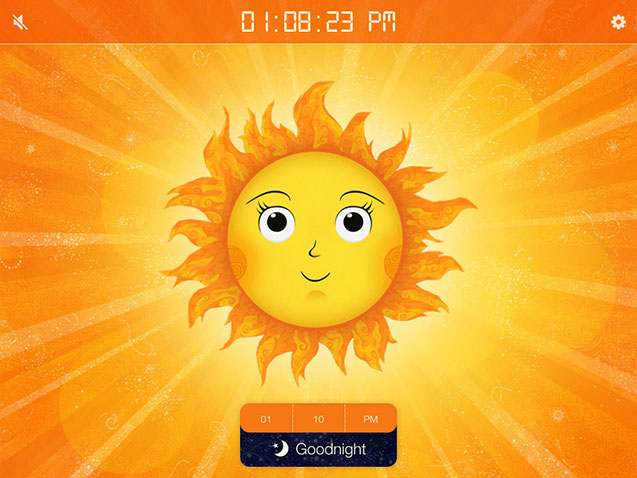 Sun to Moon Sleep Clock is an interactive Childrens night clock that I developed to use with our own children in an attempt to make bedtime more fun and consistent. With a star countdown, visualised sunrise, collectable snooze coins and sleep rewards, the idea is to make it easier for kids to understand how far through the night they are and to create an incentive for them to stay in bed till morning.
In its simplest form you just set the wake-up time and click the 'Good night' button to switch the clock to night mode, but there are options for setting sleep sounds, alarm sounds, dimming, reading time etc.. depending on your requirements. You can also customise the Sun and Moon artwork by collecting Snooze Coins which can be exchanged in the Sun and Moon shops for hairstyles, accessories, face paint and lots more.
All the artwork used in the app is custom made by me in a style that has evolved from my painting style and I will continue to create more items whenever I get time, so feel free to email me with suggestions!
Sun to Moon Sleep Clock is available for Android, Amazon and iOS devices. Full details can be found at msibley.com/sleep-clock or you can download it using the links below: